Bridging the Gap Between Web3 and Live Events
2022-08-26 10:59 by Thomas–  4m read
One of the most important and transformative developments of the last decade or so has been the digitization of everything. Initially, the digital realm was its own domain with only very few touchpoints to the physical world (once referred to as the "real world").
This has changed. Nowadays, there's hardly a restaurant without a digital menu, accessed via a QR code at the table. Many goods have a digital twin. And cabs have essentially become services on a smartphone. Conferences are increasingly followed and even held digitally.
Web3 and NFTs have entered the vocabulary of many more people across the globe. Many creators, brands, and sports clubs have already tipped their toes in the water and more are following every day. Meanwhile, more and more creators, publishers, and brands that began their journey online are venturing out into live events to connect (with) their audience.
Introducing Live NFTs
Live NFTs, our latest release for Unyfy, our web3 content and community engine, enable digital experiences that can be layered on top of live events and the physical world more broadly. In doing so, we are bridging the gap between live and web3 so that you can create more rewarding and engaging experiences at events.
Here's how it works.
Unyfy users can now easily generate QR codes that they can distribute on-location - be that in the stadium or in the packaging of a merchandising article. Users who scan the QR code will then receive (or have the chance to receive) an NFT-based limited-edition or unique digital item.
Given that QR codes had a big revival during the pandemic and everybody now knows how to use them, I guess it's fair to state that this is one of the most accessible ways for people to claim an NFT.
In combination with another freshly released feature, Redeemable NFTs, Live NFTs become a real powerhouse. There is a myriad of cool ways how they can be used. Here are some use cases:
Give attendees a digital collectible

, which you normally sell, for free. It might even include a special perk such as a free drink.

Turn special moments from the live event into digital collectibles

and airdrop them to all users who checked in at the event.

Reward regular attendance by creating an NFT collection that fans can only collect at live events

- and reward users with increasingly attractive utilities for collecting a number of live NFTs.

Combine (limited edition) merchandising with digital collectibles

that fans can use as bragging rights in their digital community - and that may even function as the official authenticity certificate.

Collaborate with your sponsors to design live activations that reward your fans

. You might also want to make the NFTs redeemable so your partners can tie discounts or freebies to NFT ownership.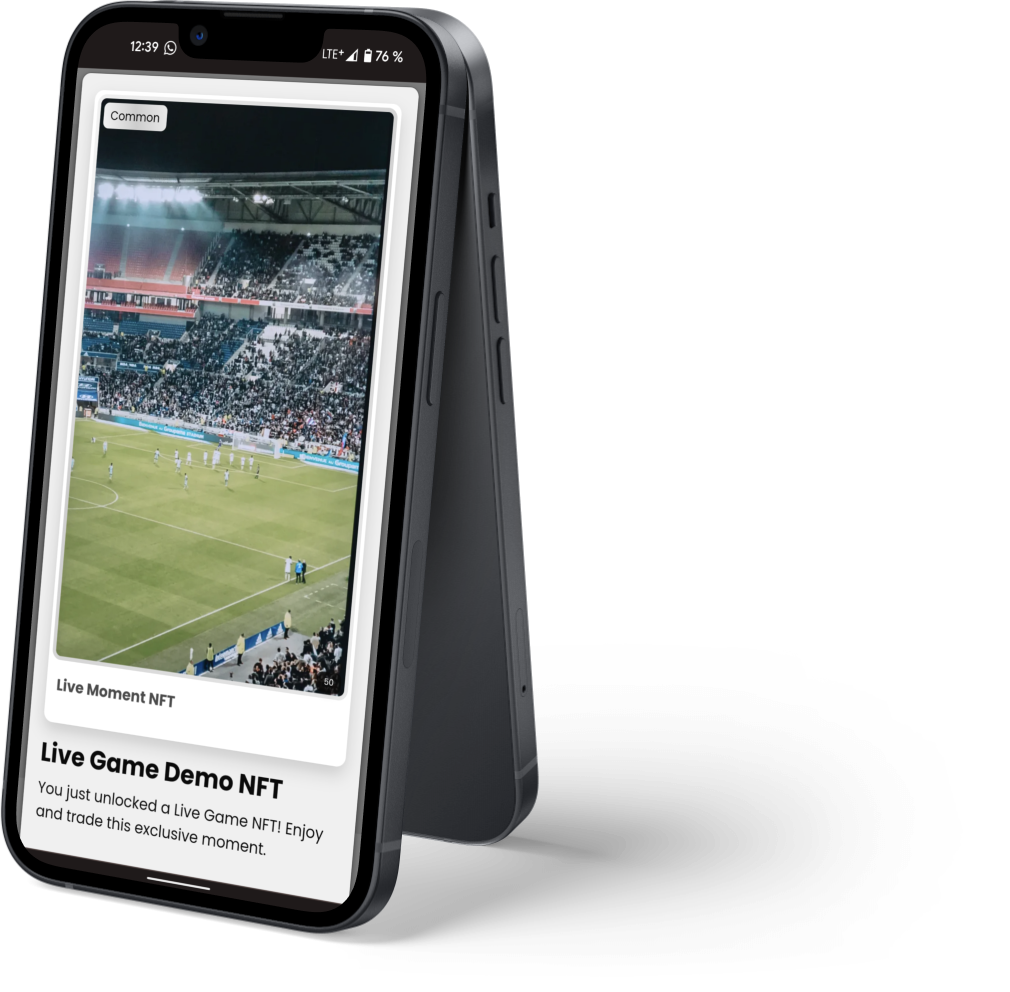 What I find most interesting in all this is that you now have a toolkit to not only reward attendance but also to turn physical presence into a permanent digital badge: give your audience something special that they can only get when attending an event, that they always have in their pocket, and that they can use and show within their community.
The digital and physical realm are merging. Live events, therefore, need to evolve as well and create enjoyable experiences that use the best of both worlds to excite fans.
If you want to learn more in-depth about our new Live NFTs feature visit our Academy. You can also use this link to set up a live demo with our team.
Let us know if you have any feedback, ideas, or questions.


Thomas
co-founder & -CEO
You need to be logged in to boost this